Welcome to McConnel Homesteads!
Idaho 1869 -
in High Valley, Valley County, Idaho, the homestead of Roy C. McConnel (1881-1963) and Alma Carlson McConnel (1894-1987)
in High Valley, the homestead of his brother James E. McConnel (1883-1934) and Idella Susie Wheeler McConnel (1886-1965)
the Boise River homesteads, Canyon County, Idaho Territory, of their parents Benjamin C. McConnel (1846-1927) and Elizabeth Hall McConnel (1846-1932) and Benjamin's brother David K. McConnel (1838-1923) and Mary M. Rogers McConnel (1846-1941)
Iowa 1848 - 1869
in Wayne County, Iowa, the homestead of their grandparents William McConnel (1814-1897) and Nancy Graham McConnel (1817-1887)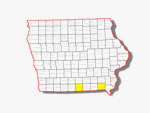 Ohio 1808 - 1848
in Noble County, Ohio, the homestead of their great-grandparents James McConnel (1792-1845) and Fanny Stephens McConnel (1792-1845)
in Guernsey County, Ohio, the farm of their great-great grandparents William McConnel and Susannah McConnel.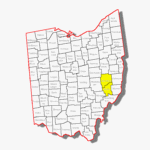 First and foremost, this site is dedicated to my father, William C. McConnel who never tired of telling tales of his High Valley boyhood and who taught me love of the land, its stewardship and a love of family history. This is his story and the story of his father, Roy, and the story of his grandfather, Benjamin. Unless their lives were part of my anscestors' lives, this is not the story of all of the descendants of William3. Most of them have descendants who are better able to tell their stories than I am. This site is also dedicated to family researchers who have gone before us, especially my father's cousins Lois McConnel Dunagan (daughter of Jim) a Harry L. McConnel (son of Walter) and distant cousin Lorena Estlow Hyde.
This site is also dedicated to my younger cousins who are raising the next generation of McConnel descendants.
A special thank you goes to Lois McConnel Dunagan for her help and support and especially for the information on her father, James E. McConnel. And thanks to Merv McConnel for sharing photographs and family sheet for the lineage of David K.
Last updated 9 September 2022
A member of -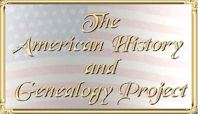 Check out my other sites Idaho History and Genealogy Project
gem.idgenweb.org and valley.idgenweb.org
Copyright © 2009 - Sharon Ann McConnel. All Rights Reserved.
Contact me ~ What's New?
Cultivators of the earth are the most valuable citizens. - Thomas Jefferson